Tiger Rug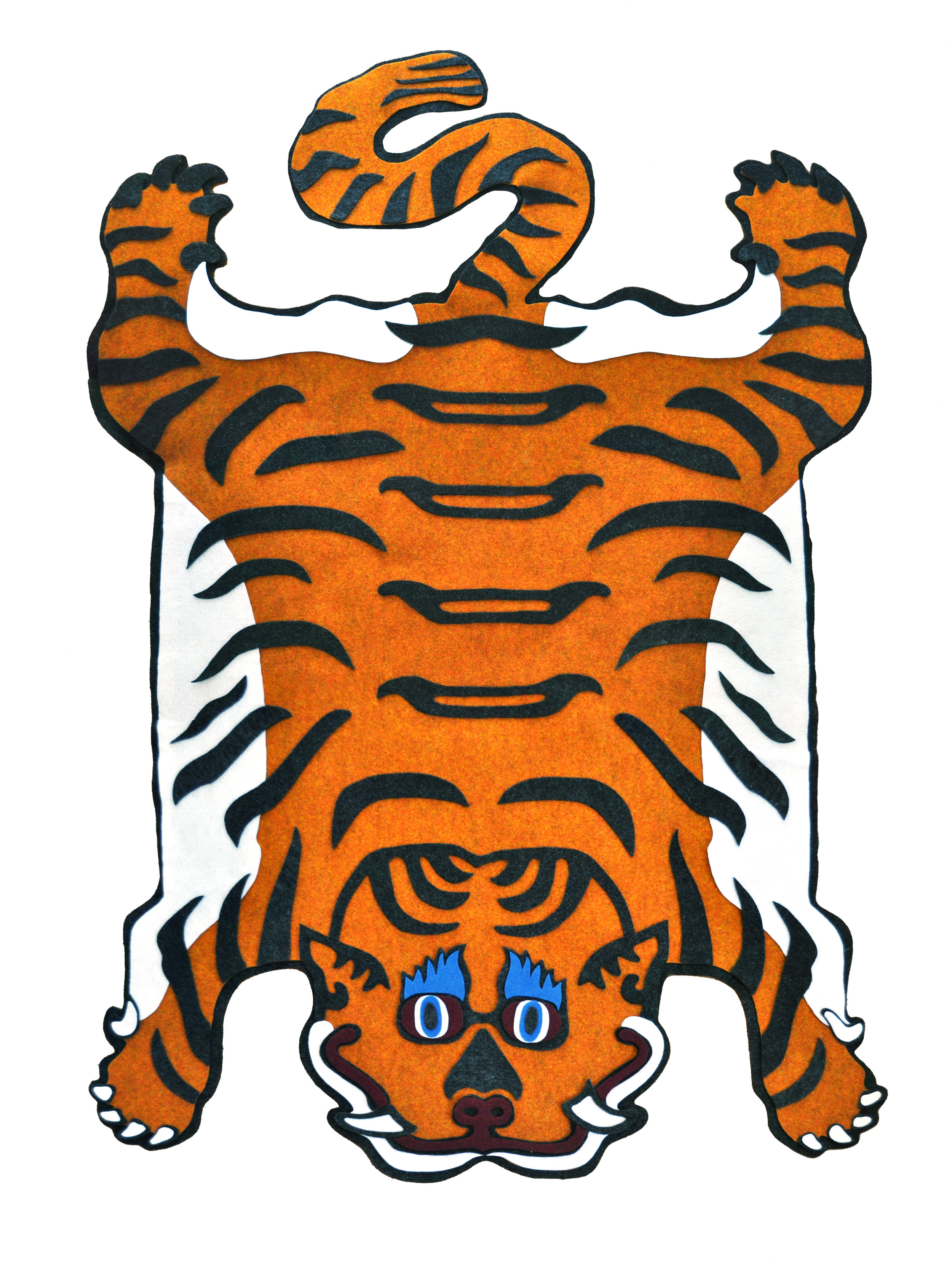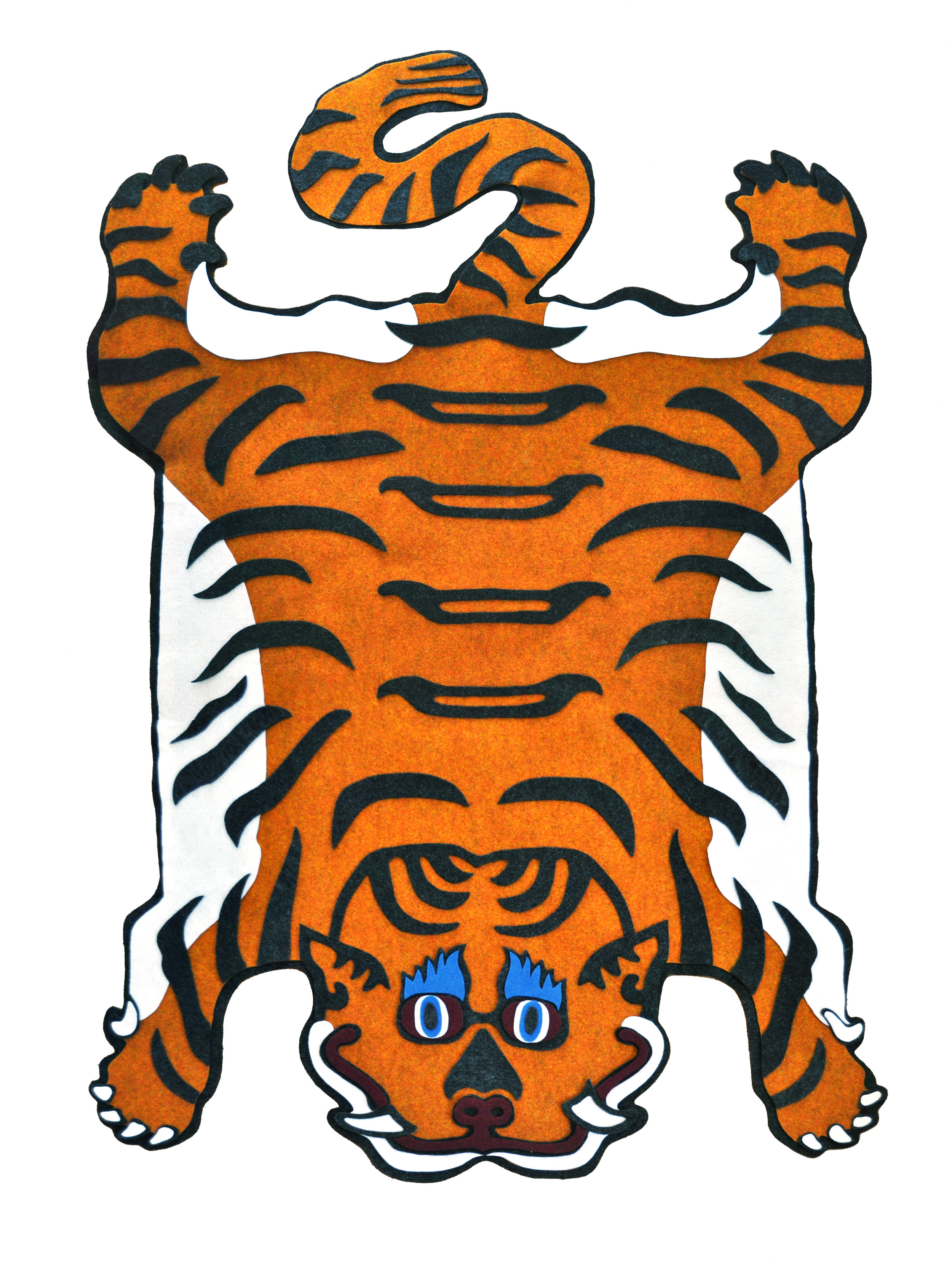 Tiger Rug
Wool and acrylic felt, 40 x 60", 2016.
Originating in Tibet and shrouded in mystery, there are just over 100 original woven tiger rugs in existence today. While their use function is not well understood, researchers believe that these carpets originally served a protective function for initiates in seated meditation, blissed out tantric practitioners, or for the shaman as he/she moved into other realms.
Besides their magical and metaphysical connotations, tiger rugs are also charmingly goofy, resembling a cartoon cat run over by a steamroller. Graphic, symmetrical and steeped in mystical traditions, these flattened felines have become a visual obsession for me. I create my own felt renditions in tawny orange, marled blacks and kaleidoscopic Pendleton wool patterns. The finished pieces are aesthetic objects that also act as meditation mats or wall-hangings, serving as protective guardian figures for people and places.